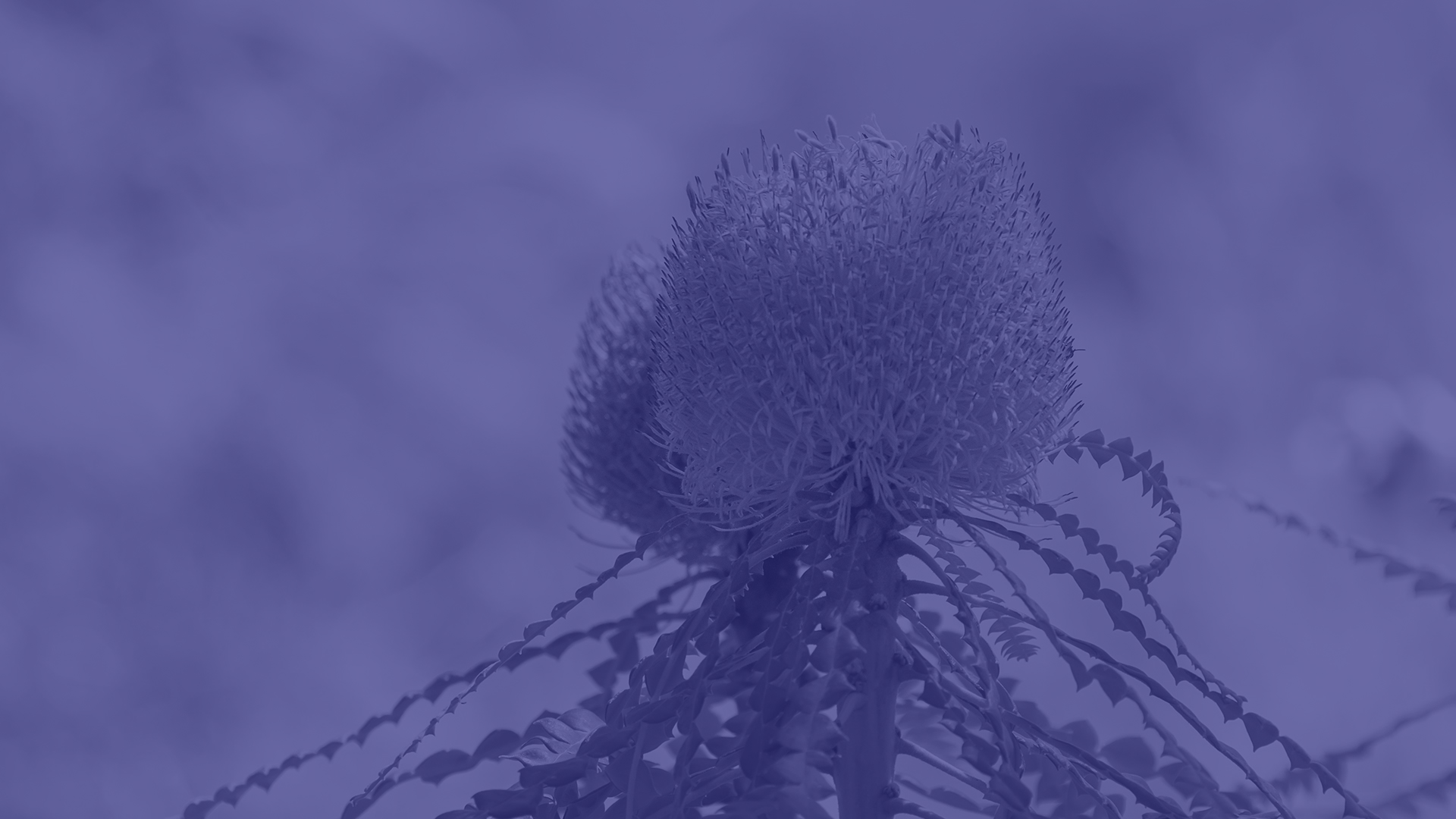 Community
NEWSLETTER TEXT ONLY VERSION

Newsletter 12 - 17 December 2020

Dear parents and carers
I want to thank and acknowledge our wonderful Dryandra Primary School community for a wonderful year. It has been tough manag¬ing the requirements of COVID 19 and putting in place strategies to keep everyone safe and healthy. However, the willingness to accommodate and support the school during this process has been tremendous. Thank you!
We have a committed and professional staff who always put students first. They work tirelessly to make Dryandra PS a great school. I am very appreciative of their efforts. Thankyou for a great year.
Our recent end of year events have been amazing. It began with our kindergarten and pre-primary assembly. Weren't they mag¬nificent? A big thank you to Miss Coventry, Mrs Wallace, Mrs Hutchinson ,Mrs Gagatek and Mrs Murray for putting together an inspiring item. The 'When we grow' song helped to introduce the Class Awards Assembly and the theme of excellence. If your child received an award at this assembly, you should be immensely proud of their efforts.
The Year 6 graduation was a celebration of 8 years at primary school. It is a significant amount of time that a child can be in one place. Dryandra Primary School has helped to create a foundation for future success. We need to recognise the efforts of all of staff who were involved in shaping and influencing the education of this current cohort of students. We are all going to miss such a great group of students and wish them all the best for high school. Thank you to Ms Young for coordinating and planning such a successful event. Well done!
Tuesday's Christmas concert was a spectacular success. Everyone had a lot of fun, and it was great to see our parents enjoying themselves. The children were thrilled that Santa and Dorothy the Dinosaur came to visit.
Today we had the water slides and jumping castles to celebrate the winning faction and reward the students who demonstrated excellent behaviour throughout the year. Thank you to Mrs Kroczek for organising this for our school. Thank you also to all of our parents and staff who assisted on the day.
As you are aware, we have a few staff who will be leaving Dryandra Primary School at the end of the year.
Mr Bradstreet has been at Dryandra Primary School for ten years. She has made an enormous contribution to the lives of many children. Mrs Bradstreet is a hard-working, committed and professional teacher who has an immense desire to support students with their learning. She has actively contributed towards whole-school programs like the Positive Behaviour Support framework and Good Start mathematics. We wish her all the best at her new school.
Mr Plummer has been at Dryandra Primary School for the last three years. He has worked in many different classrooms and has been a regular relief teacher. We have enjoyed seeing Mr Plummer's enthusiasm for teaching and his desire to make learning fun for his students. We all thank Mr Plummer for his support, and we wish him all the best in his new role next year.
Mrs Carmel Murie and Mrs Sam Davis were our dedicated education assistants who worked in Room 8 and across A Block. They were very efficient and hard-working members of our support staff who worked with individual students to help them with their specialised learning needs. We wish them all the best for next year and hope to have them in the school again in the near future.
As we come to the end of the year, I would like to wish everyone a happy holiday break. Please keep safe and enjoy your time with your families and friends. I look forward to seeing everyone back again for an awesome 2021.
Thank you
Paul Biemmi
Principal
IMPORTANT DATES TO REMEMBER
JANUARY
Wed 27 Book orders to be collected between 1.00pm-3.00pm from the Art room
FEBRUARY
Mon 1 Term 1 commences
CLASS AWARDS 2020 - CLSA
Room 16 -Lian & Makayla Room 9 -Billy & Robert Room 2 -Kieran Room 1 -Aarav & Shambale Room 18 -Rose Room 18—Ben Room 2 -Omer Efe AUSLAN—Ameer Room 8 Jafar & Twinkle Pre Primary– Nadine Kindy– Nadir Kindy– Ara Pre Primary– Joseph Room 17– Joanne & Bradley Room 5—Day Sa Ma & Lujane Mrs Ingram
Newsletter 11 - 26 November 2020

Dear parents and carers It has been eventful few weeks at Dryandra Primary School with lots of exciting things happening to enrich the learning of our students. Firstly, I would like to congratulate the students from Room 1 and Room 2 for an excellent assembly item last week. What great singers we have! Thank you for reinforcing our 'Working Together Wallaby' value and highlighting our expectation of packing our things away when finished. It was pleasing to see that classes are explicitly teaching and reinforcing our behaviour expectations. This is a sensation¬al effort! Thank you to Mrs Bradstreet, Mrs Warr and Mr Plummer for their efforts. Well done!
WA BALLET VISIT
Our students have been very fortunate to have participated in a dance program last week. We had 30 students involved in a week long workshop coordinated by the WA Ballet. Our students performed superbly. They impressed the dance teachers with their persistence, attitude and positive approach. Well done! Next week these students will be seeing a performance of 'The Nutcracker' at His Majesty's Theatre. I am sure that the students will be in for a wonderful treat! Thank you to Mrs Kroczek for organising this wonderful experience for our students.
FACTION CRICKET COMPETITION AND INTERSCHOOL CRICKET COMPETITION- DEC 4 2020.
Last Friday, our students participated in a faction cricket competition. This was a great way for our students to participate in an activity which is not something that they would normally undertake. Next week our school is hosting an interschool cricket carnival. Parents are welcome to attend. This is a wonderful way of promoting our school in the community. Thank you to Mr McGeever and all of the other teachers who have supported this event for our school.
FATHERING PROJECT 2021
Our school will be participating in the Fathering Project next year. This is being coordinated by our chaplain, Mr David Ward. Did you know that; fathers impact academic, social and emotional wellbeing of their children; effective fathering can help to increase self-esteem and resilience in kids; family and school connectedness impacts on levels of emotional problems in youth and fathers impact enjoyment of school and likelihood of behaviour issues. With such an important role that fathers can have on the social and academic development of their children, it is important that schools offer an opportunity of providing support and information. Initially we would create opportunities for our 'dads or father figures' to get together socially and talk about ways that your children can be support. We are thrilled that we can begin to create this opportunity for our school community. If you are interested in finding out some more information or would like to be involved in some way, please let Mr Ward know by ringing the school office.
WHAT WOULD YOU LIKE TO SEE?
What would you like to see? We are also interested in hearing suggestions about how to increase parent participation and involvement in our school. What would you like to see our school do? I am always open to suggestions about how we can make our school a better place. Please don't hesitate to send me an email on paul.biemmi@education.wa.edu.au or make an appointment so that we can consider your suggestion.
Australian Maths Competition
Six of our most talented mathematicians from Year 6 Ms Young's class were entered in the Australian Maths Competition. At this week's assembly we presented our students with their awards. Calvin Nguyen achieved in the top 5% nationally. Nikolina Ivaneza achieved in the top 20% nationally. Jamie Nguyen ,Charles Rashidi, Aliakbar Alweisawi and Artan Belica, all received proficient at a Year 6 level awards. Congratulations to all students on their wonderful achievement in Maths this year!
IMPORTANT DATES TO REMEMBER
DECEMBER
Tue 1 Chance to Dance Excursion Fri 4 Interschool Cricket Carnival Year 6 Tue 8 Kindy & Pre Primary Assembly 9.00amClass Book awardsThank you morning tea 10.30am Wed 9 Year 6 Swan Valley end of year excursion 9.30am Thur 10 Year 6 Graduation Ceremony 5.00pm-7.00pm Tue 15 Whole school Christmas concert 1.45pm Thur 17 Reward activity End of year
JANUARY
Wed 27 Book orders to be collected between 1.00pm-3.00pm from the Art room
FEBRUARY
Mon 1 Term 1 commences
Positive Behaviour Support News
Room 2 celebrated reaching another 200 points this week by cooking Jack and the Beanstalk's 'magic bean minestrone soup'. It was lots of fun and the magic beans were extra delicious! Robert from Room 9 has earnt an amazing 246 tickets!!!!! Fantastic job, Robert! On the last day of the year, 17th December, Dryandra Primary School will have their annual 'water slide' day. It will be a whole school PBS reward for the students', who have all worked so hard this year to display our caring, learning and working together values. We are super excited!!
ASSEMBLY NEWS
This assembly has been presented by our Year 1 students from Rooms 1 and 2 . For week 4 and 5 our school PBS focus was working together- we learn to pack away when we are finished. To help us pack away we learnt the song Clean it up. It was really hard to learn all the words and to sing them quickly but we persisted until we could do it. We still make a mess sometimes at school but we always clean it up quickly by working as a team.
CONGRATULATIONS TO THESE STUDENTS FOR WINNING A CERTIFICATE
Pre Primary - Mrs Wallace - Zamzam Zamzam, Hamza Hashi, Yohannes Asressa & Leon Curoski Year 1 Room 1 - Mrs Bradstreet - Emily Steinberger & Ava Miller Year 1 Room 2 - Mrs Warr /Mr Plummer - Yagmur Siringul & Ahmad Alshami Year 2 Room 5 - Ms Dunstan/Mr McGeever Shevayah Bennell & Liam McDonagh Year 2/3 Room 8 - Mrs Fairhead/Ms Van Dyken - Athena Findlay, Emilee Foster, Isaac Ashenafe & Mustafa Cocen Year 3 Room 9 - Mr Cumming- Fatima Methri & Silas Foster Year 4 /5 Room 16 - Mrs Reza Zadeh/Ms Salame - Makayla Sariago, Noah Kuek & Lian Hlawn Ceu Years 4/5 Room 17 - Ms Walters - Mi Sandi Htun, Mohammad Elkadiri & Benjamin Maung Years 6 Room 18 - Ms Young - Lesharn Dimer, Roman Costa-Neimann & Adam Elkadiri LOTE – Ms Salame - Noor Hamdan Room 17 & Adam Elkadiri Room 18 CANTEEN - Mrs Trichet - Katrina Nguyen Room 1 & Mehreen Kaur Room 8
END OF THE YEAR EVENTS- BOOK AWARDS, GRADUATION AND CHRISTMAS CONCERT.
Please be aware that many of the end of year events need to consider the Phase 4 restrictions of COVID 19. Some of our events may require you to be outside of the undercovered area so that we can manage the restrictions that are imposed. Please be patient as we attempt to accommodate the various features which are designed to keep our staff, students and parents safe. I look forward to seeing you all as we commence the countdown to the end of the year and celebrating our wonderful achievements. Thank you
Paul Biemmi
Principal
Warriapendi Dental Therapy centre
Will be open until Friday 18th of December 2020. For emergency treatment during the school holidays the following clinics are open on different days- Monday 21st December 2020- Roseworth Dental Therapy Centre 93424657 Tuesday 22 December 2020- Hillcrest Dental Therapy Centre 92717184 Wednesday 23/12/2020 until Tuesday 26/01/2021- Mount Henry Dental Therapy Centre 93130552 (Closed on Public Holidays) Wednesday 27/01/21 until Friday 29/1/2021- Roseworth Dental Therapy Centre 93424657 Warriapendi Dental Therapy Centre will reopen on Monday 1/2/21. For after-hours emergencies please call 1800 098 818 from 6.30pm and 8am.
Please also note that students are still eligible to come to our dental clinic in High School until year 11. Thank you and we wish you all a safe and Merry Christmas and a happy new year.
Newsletter 10 - October 29, 2020 (Text Only Version)

Dear Parents and Carers
It has been a smooth start to the term and all of our classes are humming and working beautifully. Our students have settled in what will be a busy and productive term with lots of exciting things happening.
ROOM 5 ASSEMBLY AND BOOK WEEK
I would like to commend Ms Dunstan, Mr McGeever, Mrs Di Brown & Room 5 for their wonderful item. I heard that it was very engaging and entertaining. This was a wonderful start to our Book Week Assembly. I also heard that there were many curious creatures at the assembly which were designed by many wild minds. This is how many authors begin writing their books and, from what I have heard, we have many budding authors in our school. Well done to Mrs McGee, Ms Young, Mrs Jody Brown for organising some wonderful activities for our school. A tremendous effort, well done!
SCITECH – 'PREPARING OUR STUDENTS FOR TOMORROW'.
We began the term with a visit from Scitech who organised some wonderful experiments for our classes. Our students were enthralled and excited to see how science is utilised every day. Our school is working hard to create a focus in science and developing key concepts and skills in our students. By being able to solve scientific problems, we are hoping to create future innovators. Thank you to Mr McGeever who organised this wonderful event for our school.
CANTEEN CLOSING DOWN 2021
The economic reality is that our canteen cannot be sustained with our current student numbers. As the P&C is employing a canteen manager, there just isn't enough profit being generated to sustain this position. Therefore, as of next year, the canteen will no longer be in operation. We will still have the facility to ensure that we can undertake fund raisers during the carnivals and school discos. While there will be a formal thank you and acknowledgement, I would like to sincerely thank Fran Trichet and Andi Hancock for the efforts in supporting the canteen over the last few years.
Fran has been working in the canteen for over 11 years. Before becoming the manager, Fran volunteered throughout the school while her boys were students here. I realise that the canteen has been a big part of Dryandra PS and it will be something that the school will miss into the future.
BARKING GECKO AND WA BALLET
We have a couple of wonderful events happening this term. We have been fortunate enough to have received invitations to participate in a free excursion to the Barking Gecko Theatre. This will involve Rooms 16 and Room 17. Our students will be going to the University of Western Australia to see this performance. This is a great experience. Thank you to Crown Packer Family Foundation for their support in funding this initiative for our school.
We then have the WA Ballet who will be working with 30 students across Years 4-6 classes for an entire week.
To culminate this wonderful experience, the students will then go an excursion and see a performance. We are very grateful to the Stan Perron Charitable Trust and the Crown Packer Family Foundation for providing an opportunity for our school to participate.
THANK YOU P&C
I would like to sincerely thank the wonderful P&C for giving a $1000 donation to the Year 6 students to support all of their graduation activities. They are also donating a free sausage sizzle to the students and parents at the graduation ceremony.
The P&C have also donated an additional $1000 to support our library, with that we have purchased additional books. This is a tremendous effort from our hard working P&C members. With ongoing parental support, the P&C can continue to help our school and students.
We Thank you very much.
PARENT QUESTIONS AND QUERIES
There are many times when parents request to meet with Mrs Kroczek or me to discuss some classroom based queries. In many instances, parents have not raised these queries with their child's teacher. In these circumstances, we usually ask parents to discuss the issue with the teacher first. As the classroom teacher interacts with your child on a day to day basis, they are best placed to support parent with their queries. Clearly, if it is a more complex issues, parents are more than welcome to discuss their concerns with me at a later stage.
We have lots of important events during the end of the year. Please make sure that you put your 'fridge reminders' on your fridge so that you will be aware of our special events.
Have a great week.
Paul Biemmi
Principal
IMPORTANT DATES TO REMEMBER
NOVEMBER
Thur 5 Barking Gecko Excursion Rooms 16 & 17 to Winthrop Hall
Mon 9 SCHOOL DEVELOPMENT DAY - NO STUDENTS
Tue 10 - Fri 13 NAIDOC WEEK
Wed 11 2021 Kindy Parent meeting 11.00 am in the library
Thur 12 2021 Kindy Transition 9.00pm-10.30pm Early Childhood, NAIDOC Assembly 2.00pm
Tue 17 Starting School Successfully workshop 9.30am-11.30am in Room 6
Wed 18 Triple P meeting 12.45pm-2.45pm
Thur 19 Rooms 1 & 2 Assembly 2.00pm
Fri 20 Cricket Incursion Years 3-6
DECEMBER
Tue 1 Chance to Dance Excursion
Fri 4 Interschool Cricket Carnival Year 6
Tue 8 Kindy & Pre Primary Assembly 9.00am, Class Book awards, Thank you morning tea 10.30am
Wed 9 Year 6 Swan Valley Excursion 9.30am
Thur 10 Year 6 Graduation Ceremony 5.00pm-7.00pm
Tue 15 Whole school Christmas concert 1.45pm
KINDY/PRE PRIMARY ENROLMENTS 2021
KINDERGARTEN - Children born between 1st July 2016 to 30th June 2017.
PRE PRIMARY - Children born between 1st July 2015 to 30th June 2016.
If your child is not yet enrolled, please visit the office with the following documentation:
Childs Birth certificate/passport/Immi card,
Up to date (AIR) Immunisation history statement
and proof of residence.
Further, if your child has a medical condition which we should know about, it is vital that you also provide us with the necessary information.
Merit Awards
Pre Primary - Mrs Wallace
Brax Doulis, Summer Siraj, Shuhive Ismaile & Donovan Roberts
Year 1 Room 1 - Mrs Bradstreet
Aarav Patel & Katrina Nguyen
Year 1 Room 2 - Mrs Warr /Mr Plummer
Spencer Dawson & Dre Cameron Stacey
Year 2 Room 5 - Ms Dunstan/Mr McGeever
Dylan Le, Isiah Ladyman, Day Sa Ma Htoo & Jamarion Michael
Year 2/3 Room 8 - Mrs Fairhead/Ms Van Dyken
Aryan Arora & Shiny Glory
Year 3 Room 9 - Mr Cumming
Rayan Siraj & Nasiira Hassan Nasir
Year 4 /5 Room 16 - Mrs Reza Zadeh/Ms Salame
Esther Tha & Mohamed Ahmed
Years 4/5 Room 17 - Ms Walters
Zeinab Al Minshidawi , Mia Le & Amy Huynh
Years 6 Room 18 - Ms Young
Hussein Muhi & Aliakbar Al Weisawi
LOTE – Ms Salame
Ria Alain & Sean Sariago
CANTEEN - Mrs Trichet
Tyler Nguyen & Spencer Dawson
Great work everyone
Positive Behaviour Support News
DPS's focus for the first few weeks of term has been 'Working Together- We tell the truth'. We are learning to tell the truth in the playground and in the classroom. To do this, we need to be open and honest. This way we can trust each other and help everyone feel like they are a part of a team.
Parents, we encourage you to continue the language and positive message at home, too!
Room 5, 9 and 2 are up to another 200-point reward for their positive behaviour! Well done!
The following students have won a reward from the raffle:
A Block– Ayuub, Philos, Ahmad Alshami & Omer
B Block-Abdulasis, Aryan , Melanie & Veli
D Block– Kaiyah, Kimi, Mohammed Alshami & Tinee
DRYANDRA PLAYGROUP
EVERY WEDNESDAY
FROM 9.00am—11.00am in Room 6
Please remember to bring along a piece of fruit to share.
If you need any details please contact our school office on 9345 6400 and we can answer any of your questions.
We look forward to seeing a lot of young children from 0 to 3 years old.
Out and about at Dryandra Primary School
Room 18 Reading Helpers
In the library each morning between 8.00 and 8.30 there will be four Year 6 students who can listen to reading. If the children bring their Home Reading folder with their Home Reading diary and a Reading Book, the Year 6 students can listen to reading and sign the diary. This will help the younger students achieve the badges for their hats. The Year 6 students can be recognised as they will be wearing bright yellow T/shirts. Please see Mrs McGee if you have any questions.
"The more you read the more things you will know. The more you learn the more places you will go" -Dr Seuss
Curious creatures Book Week Award winners
Room 18 - Amelia & Shaherbanoo , Room 17 -Joanne & Mi Sandi , Room 16 -Caitlyn & Esther , Room 9 -Fatimah & Rayan , Room 8- Charlea & Emily , Room 5 -Sahana & Shevayah , Room 2 -Yagmur & Dre , Room 1 -Aleigha & Omar and Pre Primary- Donovan & Iris
Commencement of Term 2 2020 (Text Only Version)

Dear parents and carers
Welcome back to Dryandra Primary School and I hope that all of our students are ready for Term 2.  Dryandra Primary School is open for all parents and carers who choose to send their children to school. 
I have included some things that we all need to consider in light of some of the changes that have been proposed. 
Learning Packages 
Our staff are ready to support students in the classroom and at home with online learning activities or work packages. 
For parents who are keeping children at home, learning packages will be available every Monday outside the Conference Room. To avoid parent gathering in the school, parents will need to follow the timetable below. 
8.30-10.30-     Kindergarten and Pre-primary. 
11.00-12.30-   Room 1, Room 2, Room 5, Room 8 and Room 9 
1.45-3.30-       Room 16, Room 17 and Room 18 
Parent/Visitor Entry into the school 
Parents are not to enter the school grounds at the beginning or end of the day. This is to ensure social distancing between adults at schools. This is based on the advice from the Australian Health Protection Principal Committee. 
Drop Off Advice Before School. 

The kiss and drive gates will open at 8.30am. We encourage all students to come to school after 8.30am. 

Kindergarten and pre-primary students will be able to utilise the 'Kiss and Drive". An education assistant will be available to take students to the kindergarten and pre-primary classroom.  

Please be advised that the kindergarten classroom has now moved to the early childhood building near PP1.

Older students are encouraged to enter the school grounds through the open gates. 

Gates will be open on Dryandra Drive.

Please note that the gate at Cymosa Place will be CLOSED in the morning. 

Pick Up Advice After School. 

Kindergarten and pre-primary school will be picked up at the kiss and drive. Parents are not to park their cars and get out. Children will go to the cars once the staff see that their parents have arrived. 

Room 1 and Room 2 – Students can be picked up from the gate closest to the library on Dryandra Drive. 

Room 5, Room 8 and Room 9 – Students can be picked up from the gates closest to green basketball courts near MCFARLANE CIRCLE. 

Students in D Block (Rooms 16, Room 17 or Rooms 18)

Need to go where their youngest brother or sister is being picked up. 

Leave the school via the gates at the front of the school or near the library. 

Please note that the gate at Cymosa Place will be CLOSED in the afternoon. 
Parent Contact with Teachers 
Teachers will be making regular contact with parents and students who are learning from home. 
If you need clarification or need to speak to a teacher on any matter, it would be preferable to arrange a phone appointment. This ensures that we keep everyone safe. 
Canteen 
The canteen will not be available this week but will open in Week 2.  Just a reminder that the canteen will be open on Monday, Tuesday and Wednesday. 
Lunch arrangement 
Last term we trialled a different lunch arrangement whereby students ate their lunch in their classroom. This avoided a large congregation of students in the undercovered area. This will be continued this term. 
Water fountains/ Water bottles 
Water fountains will be turned off. Once again, children will be encouraged to bring their water bottles. Students without a water bottle will be given a paper cup. Please take this opportunity of cleaning the water bottle with hot water and detergent to ensure that the water bottle is hygienic. 
Cleaning 
I would like to reassure all of our parents that the school has been allocated additional cleaning time during the day. Our cleaners will be cleaning and disinfecting surfaces, door knobs, toilets, playground equipment and other items. These arrangements will commence tomorrow.  
Personal Hygiene 
The school has also accessed additional soap and hand sanitisers in toilets and classrooms. We are also reminding all unwell staff and students to remain home. This will ensure that we keep all staff and students safe at school. 
Conclusion 
I would like to sincerely thank everyone for your kindness and support during this difficult time. I understand and appreciate that some of the items outlined above might be inconvenient. At the end of the day, our goal is to support student learning while keeping everyone safe, healthy and well. 
If there are any concerns or you require further clarification, please do not hesitate to contact me at your convenience. 
Yours sincerely 
P Biemmi
Paul Biemmi
Principal 
28 April 2020 
May 2020 (Text Only Version)
Dear parents/carers
I want to thank you again for your support throughout what has been a very unusual school semester. The COVID-19 pandemic is affecting our entire community and has presented us with extraordinary challenges in managing schooling during the first half of 2020. I am pleased that together, we have been able to make the best of this situation and ensure your child's safety and continuity of learning.
With the regular attendance of many students being lower over this time, the breadth and depth of the curriculum covered throughout Semester 1 may have been reduced. For this reason, schools are not required to include A to E grades on this year's Semester 1 student reports. It also means that your child's attendance may not be reported, and any written comments may provide less information on their progress than usual.
Schooling is once again returning to normal and our students are engaging in the regular curriculum, in their usual classroom environment. . Semester 2 reports will reflect and therefore provide the usual, more detailed information on your child's progress and achievement.
Thank you for your continued support and encouragement as we work together to provide the best learning opportunities for our students. As we progress, I'll be sure to keep you updated with any new information.
DRYANDRA SCHOOL BOARD
On Wednesday evening, we had our first School Board meeting of the year. It has been a challenge to convene the board this year. Firstly, we had a little difficulty replacing the parent representatives on the board as previous members either resigned or moved to new schools. Then we had the coronavirus pandemic which limited the numbers of participants due to the social distancing restrictions. It was tremendous to finally hold our meeting with new parents, staff and community representatives.
I would, therefore, like to warmly welcome our new representatives. These members reflect our cultural diversity, they have a range of experiences and can provide the school with a variety of views and feedback. As an Independent Public School, I am thrilled that we have been able to access the support of our community representatives. We value their connections to the community, and their offers of support are tangible in assisting our school in achieving our vision of 'Preparing our students for tomorrow'.
Mr David Boothman – City of Stirling Councillor Balga Ward- School Board Chair
Dr Gill Kirk- Edith Cowan University-School Board Secretary
Ms Johanna Stalley-Scitech- Community Representative
Parent Representatives
Ms Dani Mitchell- (Pre-primary)
Mr Son Nguyen- (Rm 5 & 16)
Mr Carlos Salmani-(Kindy & Rm 2)
Mrs Nay Hta (Pre-primary & Rm 8)
Mrs Fardowso Osman Abdelle- (Kindy, Rm 1, 8,9 & 17)
Mrs Mamure Dalipova- (Rm 2)
Staff Representatives
Mrs Megan Wallace - Teacher Representative - (Pre-primary)
Mrs Van Dijken- Teacher Representative (Year 2/3 )
Mrs Jody Brown - Support Staff Member (Library)
Mr Paul Biemmi – Principal
We welcome our new members to the school board and look forward to their valued contribution and support in making our school an essential hub in the community.
IMPORTANT DATES TO REMEMBER

JUNE

Mon 1
WA Day Public Holiday
Tue 16
P&C Meeting 7:00pm in the Conference Room
Mon 29
Reports sent home

JULY

Fri 3
End of Term 2
Mon 20
Start Term 3
Mon 27 - Fri 31
NAIDOC WEEK
LANGUAGE
The School Board endorsed the feedback from parents, staff and members of the community concerning the adoption of the new language taught at Dryandra Primary School. We have, therefore, selected Auslan as our language moving forward. We will commence a merit selection process and appoint a teacher for the beginning of Term 3. Thank you to everyone who participated in this process.
$20 000 GRANT FUNDING SUCCESS
Our school has been fortunate enough to secure a Federal Grant to establish an Aboriginal garden near the circular driveway (kiss and drive). This garden will be an attractive feature for our school, and it will be used during many Aboriginal cultural events throughout the year. We are keen to get community committee involved to help organise this garden for our school. If you are interested, please contact Mrs Kroczek in the office. Thank you to Mrs Geary, Mrs Ingram and Mrs Kroczek for all of their hard work in applying for this funding. Well done!
NAME THE BLOCKS COMPETITION
Over the last few weeks, students and staff have been voting to rename our teaching blocks. It seems that the students were keen to name the blocks after the Western Australian wildflowers. The most popular flowers were: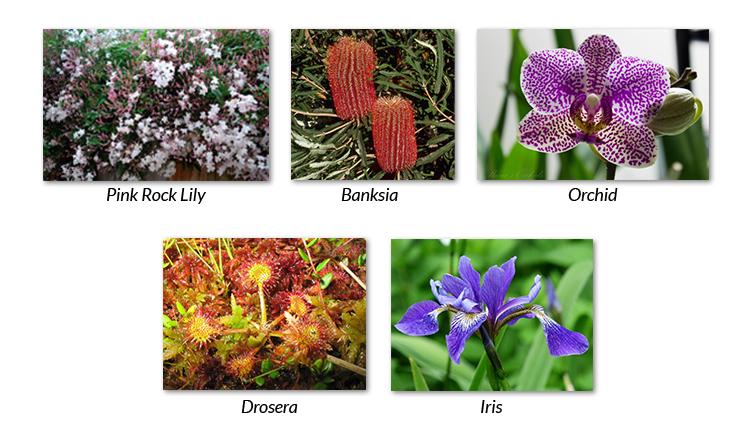 We will now be seeking some funding through various organisations to create some murals which will be displayed on the empty walls across the school. This will assist in beautifying our school. While we cannot have parents on site when students are in the school, we can organise parent interviews after school. Please contact the teacher through the office and an appointment will be organised as soon possible. Our goal is also to clarify issues of concern so that minor problems are dealt with swiftly and promptly.
Have a wonderful long weekend.
Thank you
Paul Biemmi
Principal

Hello,
I am just writing to let you know that the City of Stirling has launched a support hotline for community operating 8.00am to 6.00pm 7 days a week it can be reached on 1800 729 655. This hotline can be utilised by vulnerable residents in the City of Stirling who might need some extra support during this time. We have also launched a survey: https://www.surveymonkey.com/r/stirlingsupport that can be completed by residents if they are in need of extra support.
Please feel free to share with your networks or any clients that might benefit.
Kind Regards,
Chelsea Anderson
Community Collaborations Officer
Family Services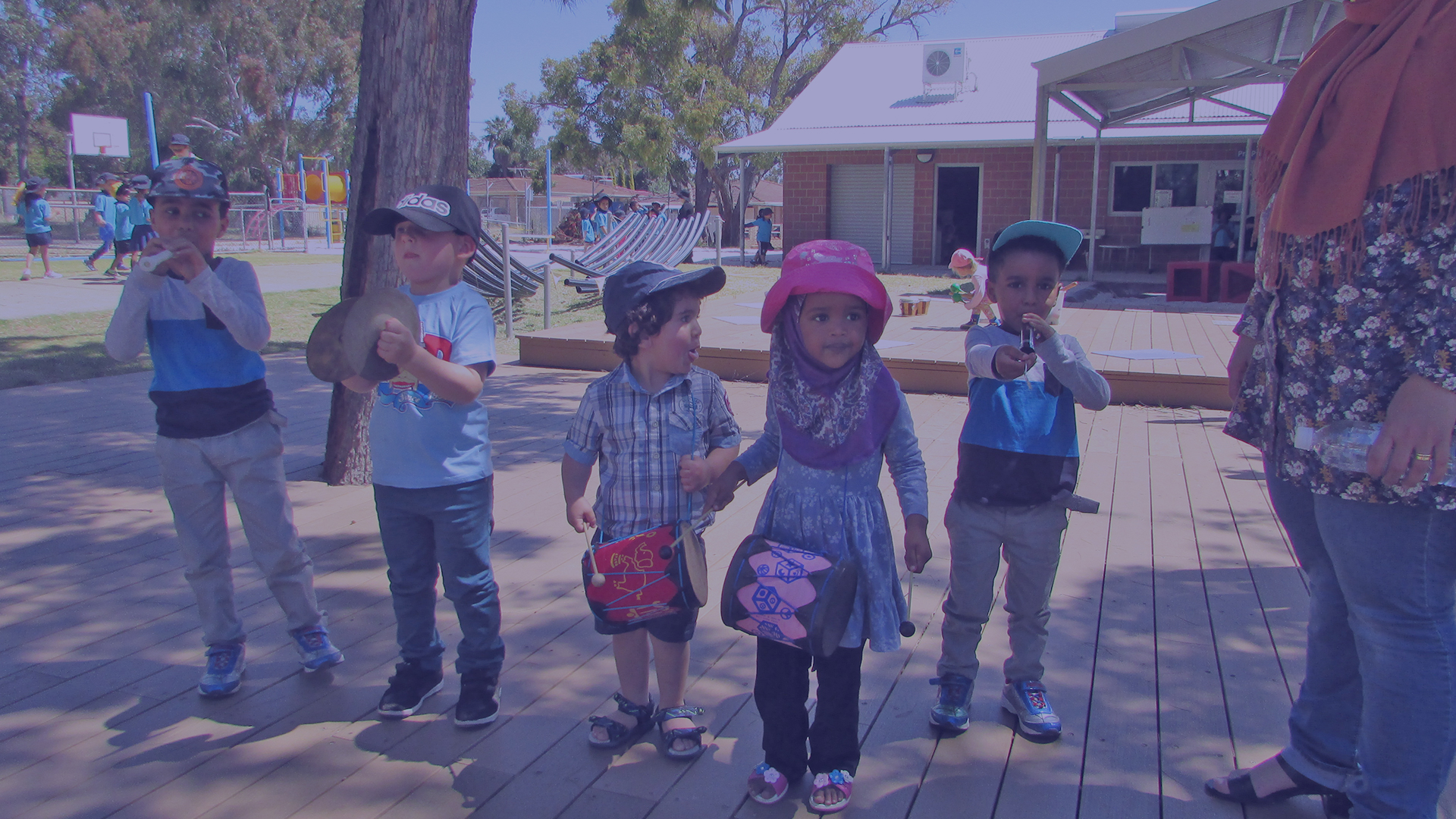 "We create opportunities for students to achieve success and take control of their learning."
- DRYANDRA PRIMARY SCHOOL